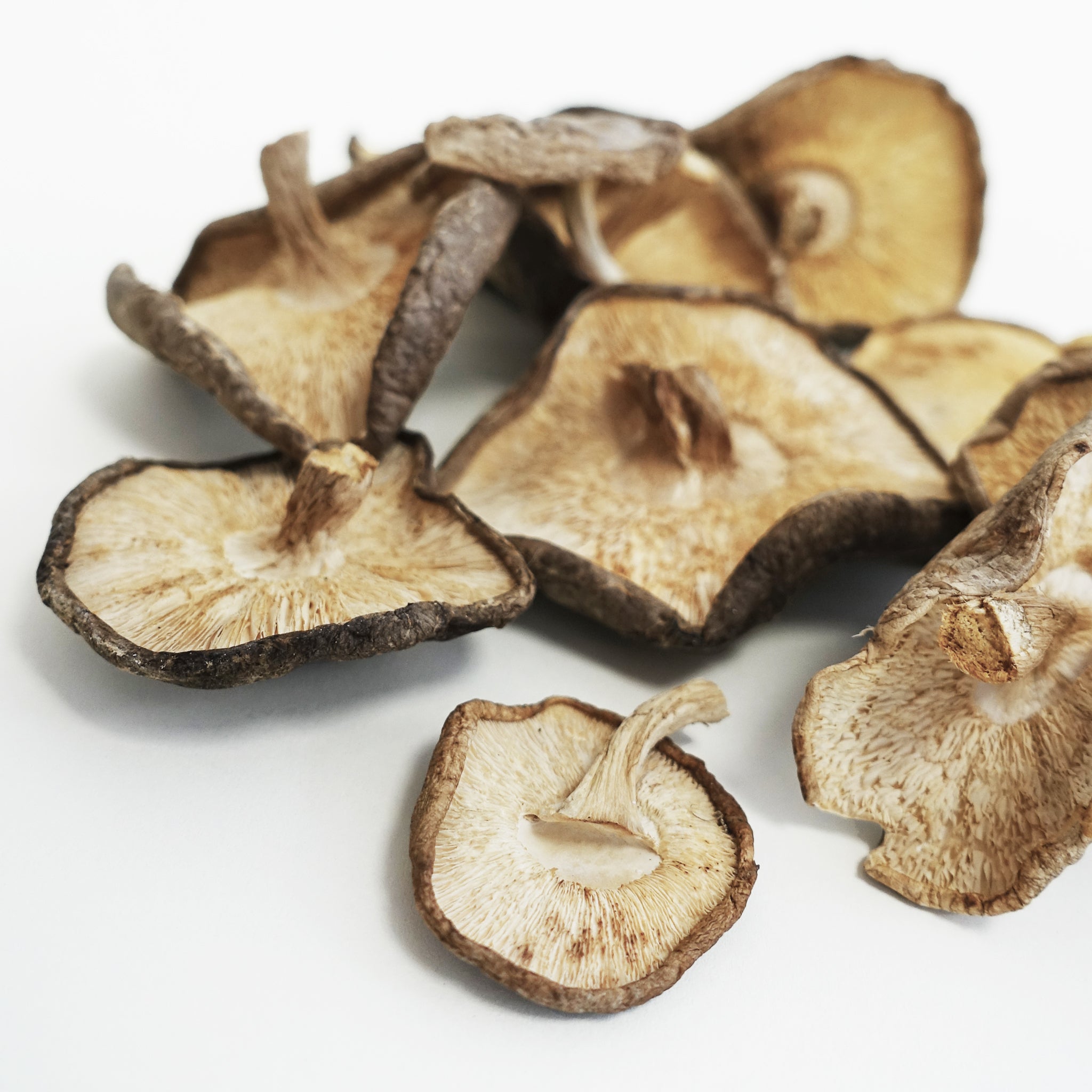 Dehydrated Pleurotus & Shitake Mushrooms
Sale price

3,20 €
Regular price
(/)
Economia Circular
Local
Saudável
Vitaminas e Minerais
Zero Desperdício
Dehydrated mushrooms keep for months, preserving all their properties and benefits.
30 g of dehydrated mushrooms are equivalent to around 300 g of fresh mushrooms!
Choose options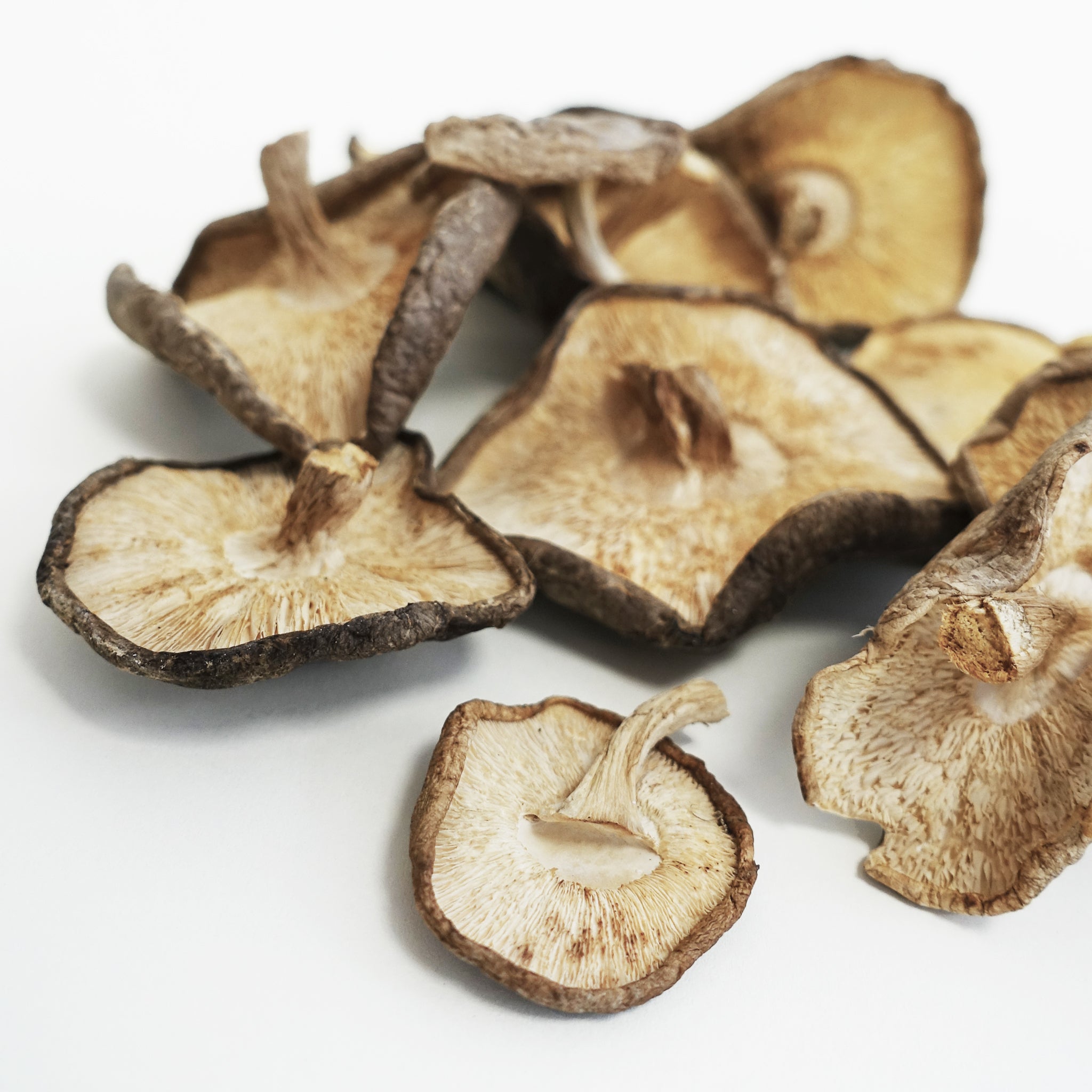 Coloca a quantidade de cogumelos que pretendes utilizar numa tigela, cobre com água a ferver e deixa de molho durante 15-20 minutos antes de escorrer.

Também podes utilizar esta água aromatizada de cogumelos em receitas!

Os cogumelos podem agora ser incorporados em variadas receitas, se precisares de inspiração, espreita algumas ideias.

Como conservar os meus cogumelos depois de abrir a embalagem?
Depois de abrir a tua embalagem pela primeira vez, terás de a guardar numa embalagem hermética num local seco e deverás usar os teus cogumelos com a maior brevidade.

Posso conservar os meus cogumelos depois de hidratados?
Uma vez hidratados e demolhados, aconselhamos a incorporá-los nas tuas receitas de imediato.

A água de molho dos cogumelos é mesmo boa para consumo?
Sim! Está cheia de sabor e dá um toque umami aos teus pratos!

Embalagem com 30g de cogumelos desidratados Pleurotus ou Shitake.