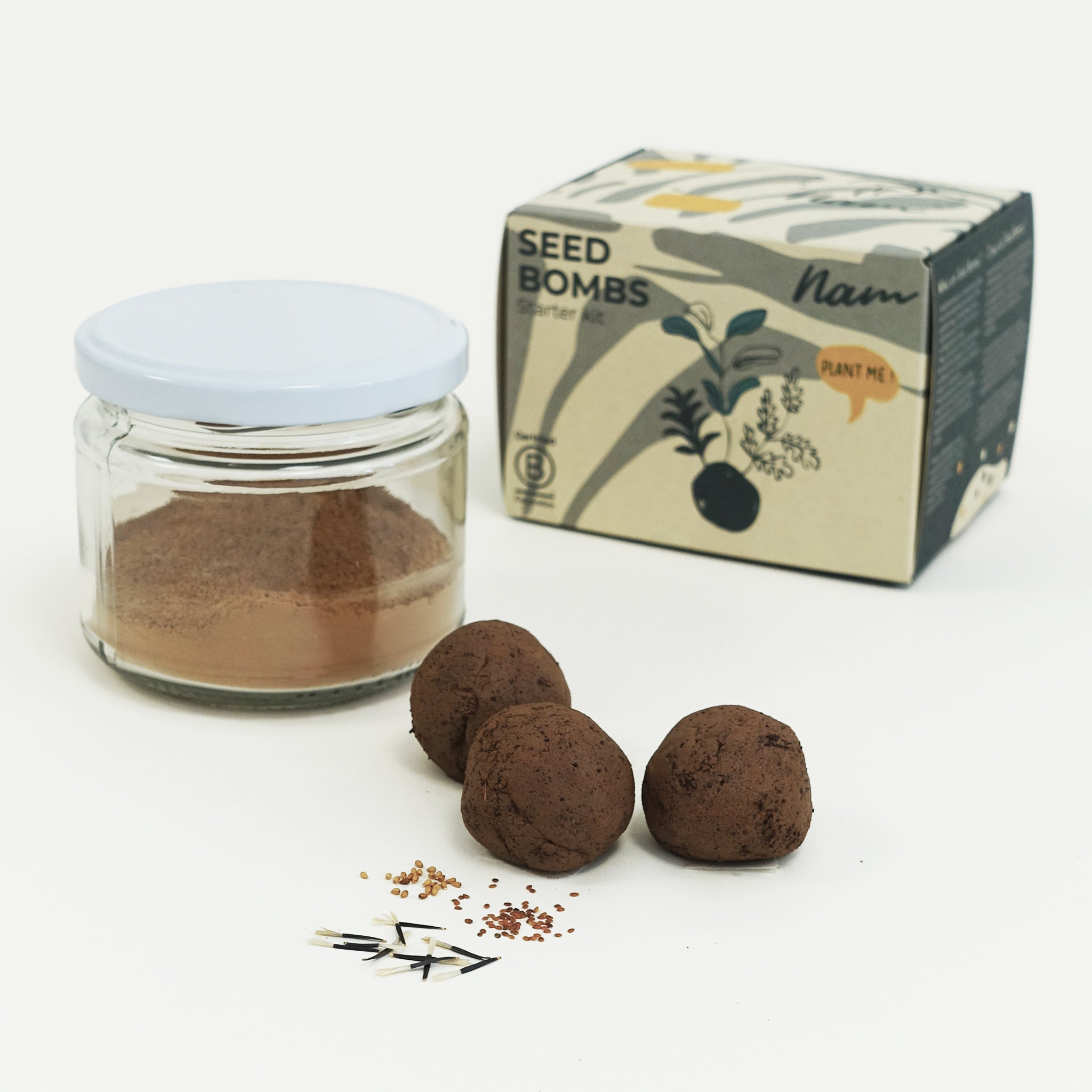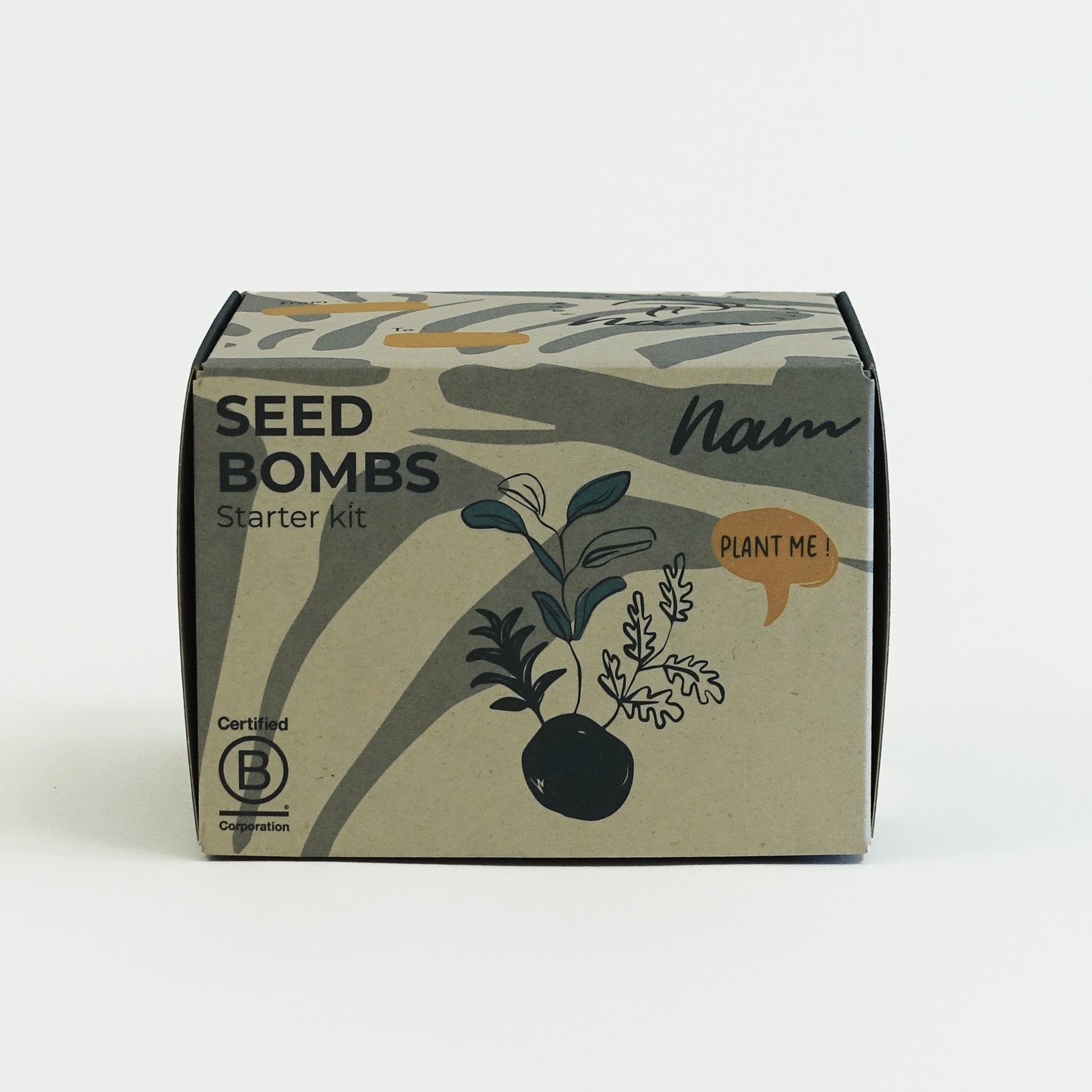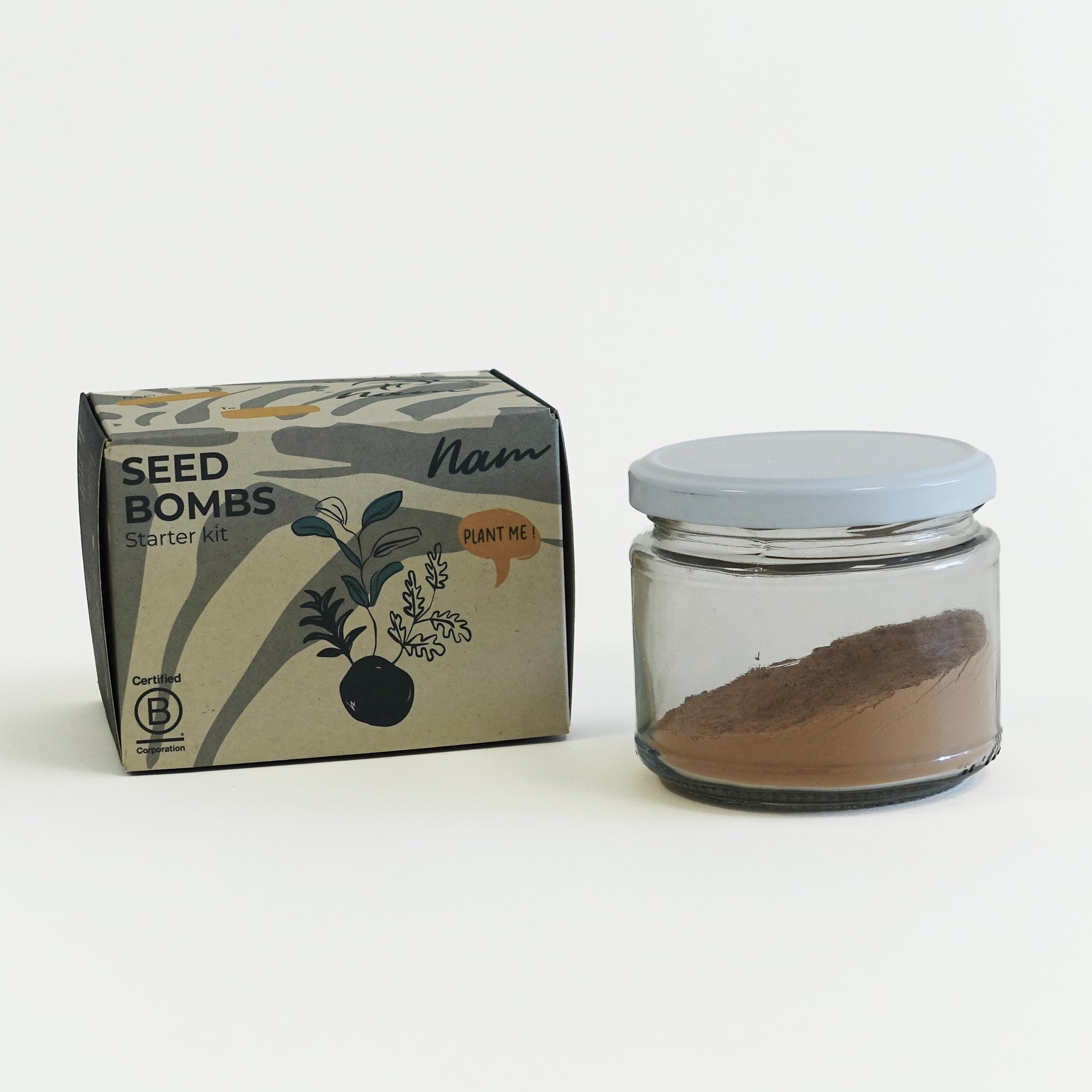 Seed Bombs - Cultivation Kit
Sale price

6,00 €
Regular price
(/)
Biodegradável
DIY
Regenerativo
Have you heard of Liz Christy and Hattie Carthan?
It was climate activists who transformed New York City forever!
Fed up with the construction frenzy of the 1970s in New York, they decided to boycott construction sites by launching Seed Bombs wherever they could.
The movement grew quickly and through sheer will and dedication, they were responsible for preserving and creating many community gardens in the city.
They inspired us so much, that we want to spread the love too!
Make your own Seed Bombs and start the green revolution with us.
Choose options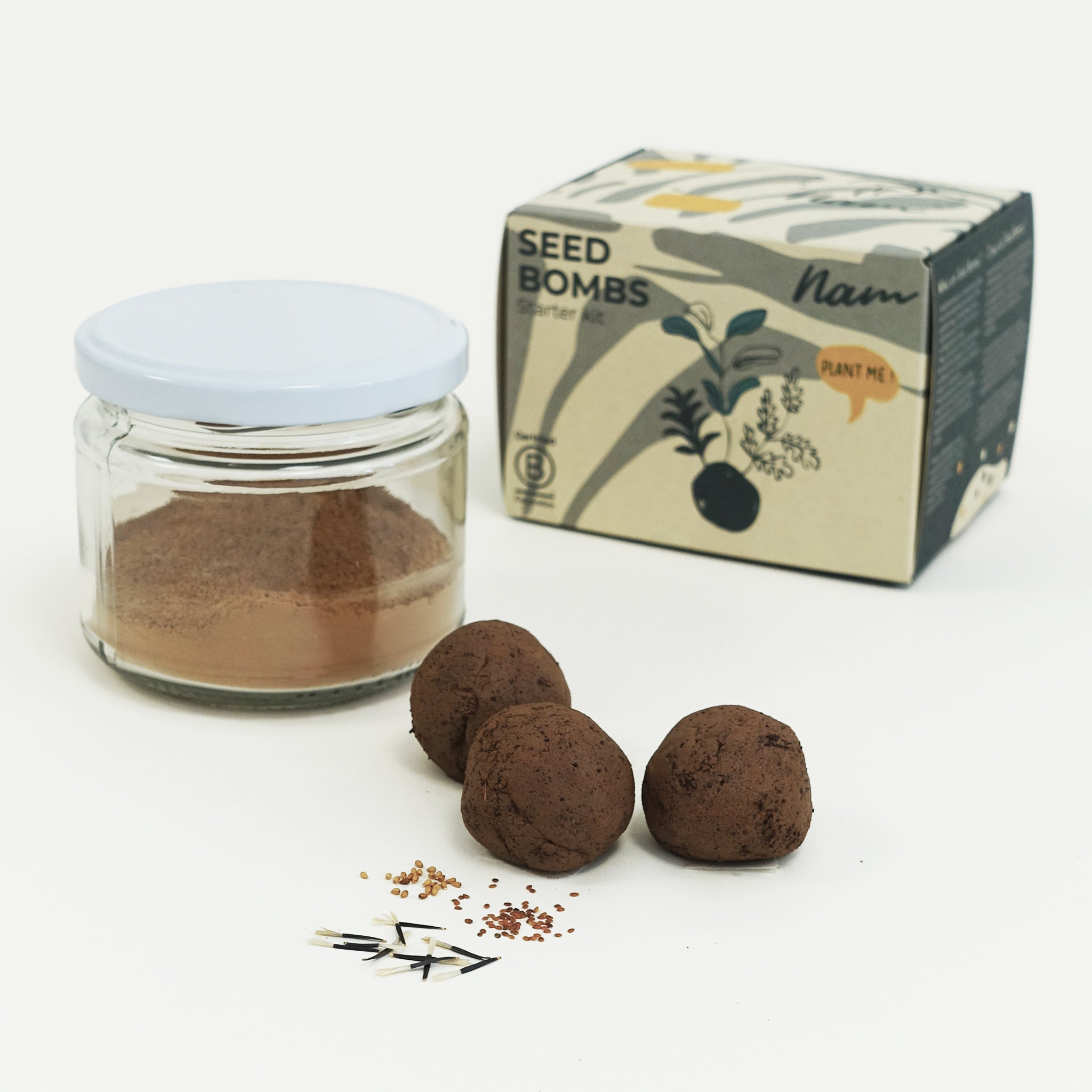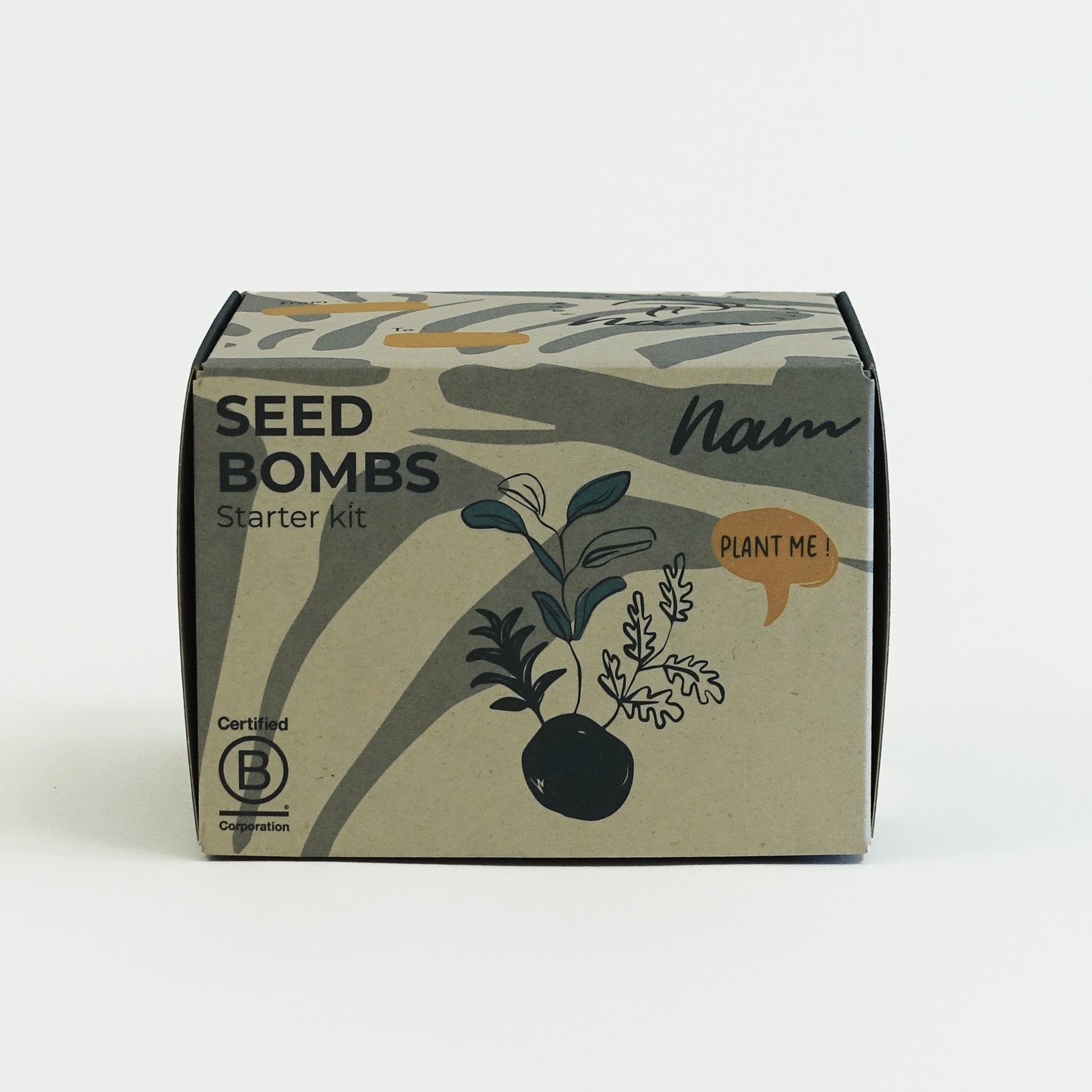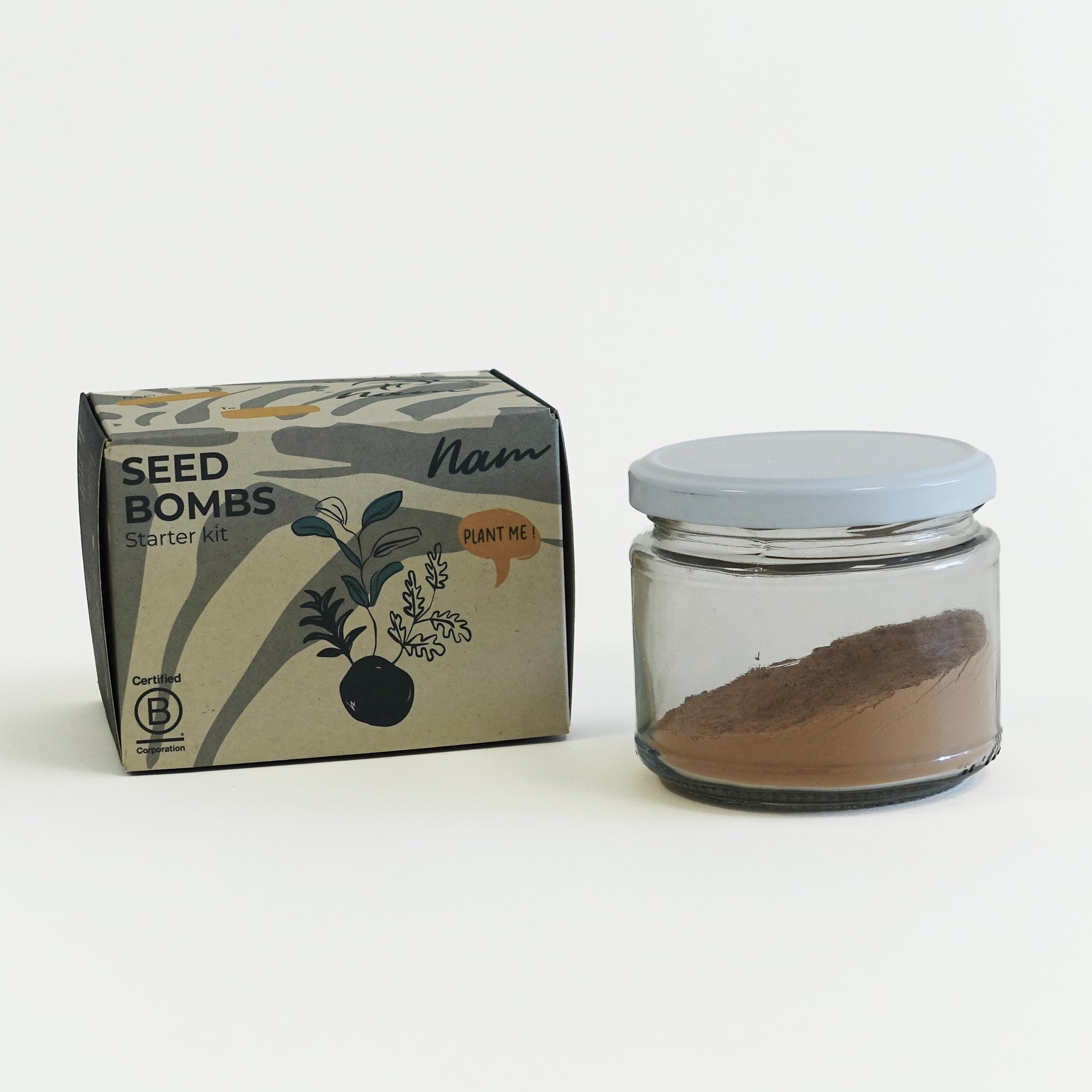 Despeja a tua mistura de argila e sementes numa taça, adiciona cerca de 3 colheres de sopa das tuas borras de café e um pouco de água, mexendo tudo até criares uma pasta homogénea e moldável.
Cria as tuas bolinhas de sementes e volta a depositá-las no frasco para as poderes transportar para a rua.
Atira as tuas seed bombs para zonas de biodiversidade negligenciada; ou planta-as perto de ti, num vaso, varanda ou quintal para poderes vê-las florir.
Fazer uso responsável deste produto.

Que uso posso dar ao meu frasco depois de ter usado as seed bombs?
O teu frasco pode ser usado das mais diversas formas, guardar alimentos na tua cozinha, aproveitar como recipiente para cosméticos caseiros, para guardar sementes, etc.
Uma bonita caixa Biodegradável com um frasco que contém no seu interior uma mistura de argila com sementes à tua escolha.