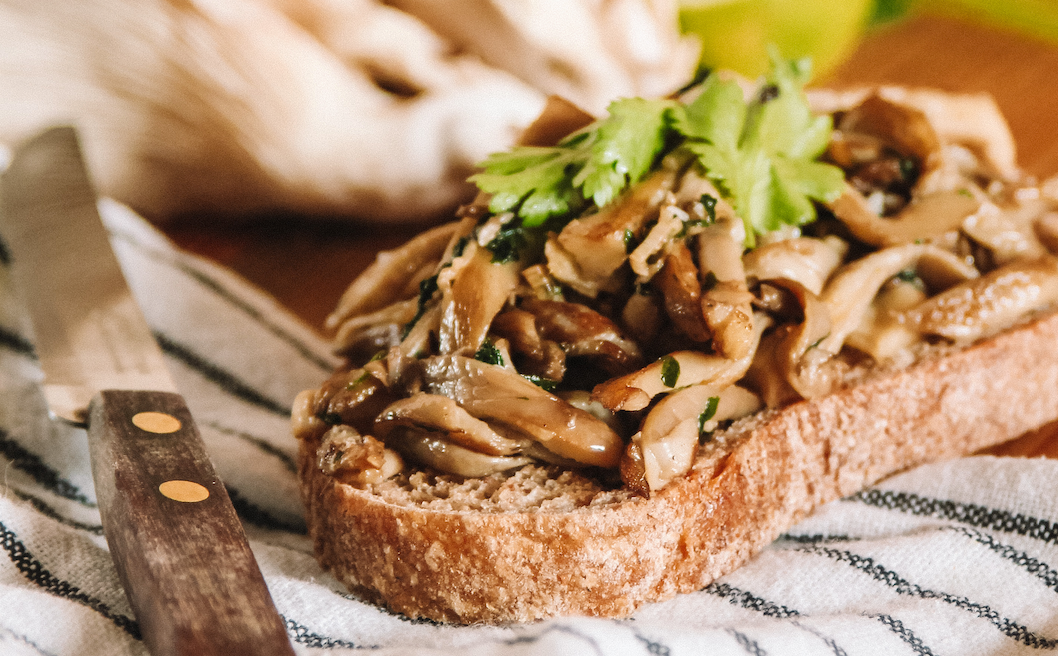 Nãm à bulhão duck mushrooms
On a summer night, at a get-together with friends, you've probably already snacked on Bulhão Pato clams and, perhaps, even wondered why they got their name!
It is a typical dish of Portuguese cuisine, originating in the Estremadura region. It is said that the  The name of this snack is a tribute to Raimundo António de Bulhão Pato, writer, poet, politician, recipe author and also gastronome.
At NÃM, we are inspired by Portuguese culture and decided to give this dish a twist and make it vegetarian with our mushrooms!
It's super easy to make and perfect to serve as a starter or snack in the late afternoon, accompanied by the sunset!
Ingredients
+/- 100g NÃM oyster mushrooms, cut
1 clove of garlic, chopped
Hand full of fresh coriander, chopped
100ml white wine
Olive oil qb
Lemon qb
Salt qb
Toasted slices of bread
Preparation method
In a frying pan, start by heating the olive oil over medium heat. Add the garlic and let it sauté a little!
Add the mushrooms, season with salt and white wine. Let it cook over low heat for about 2 minutes!
To finish, add the coriander and let it cook for another minute.
We love pairing this dish with toasted bread! You're free to enjoy it however you want :)
Suggestion: If you want to add a spicy touch, add a sliced ​​chilli!
Nãm Mushroom Vegetarian Burger
We all have those days when we just feel like eating junk food... We found a way to satisfy these cravings by being healthy! We present to you our vegetarian mushroom burger!  It's super easy to...
Read more