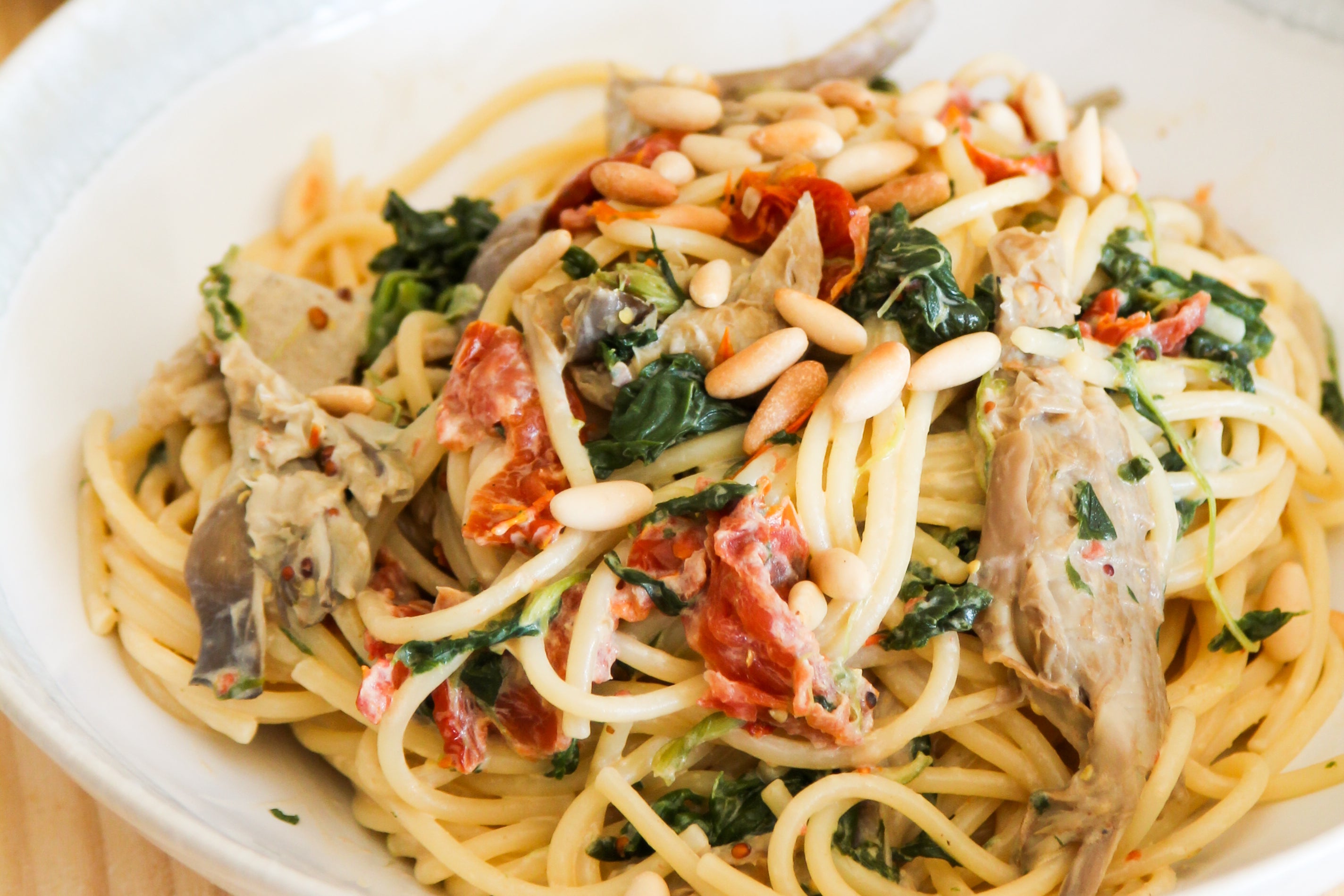 Creamy pasta with Ostra Nãm Mushrooms
Ingredients
1 package of spaghetti
1 shallot
3 cloves of garlic
1/2 chilli
200g of Nãm Oyster Mushrooms
10 sage leaves
6 sun-dried tomatoes
A handful of spinach
1 tablespoon grain mustard
180ml soy/oat cream
1 teaspoon of sea salt
1 teaspoon black pepper
To serve: Pine nuts
Preparation method:
Cook the spaghetti.
Place a non-stick frying pan over high heat and add a little olive oil.
Add the mushrooms and grill until golden with a little salt and pepper (it takes about 4 to 5 minutes).
Meanwhile, in a large non-stick frying pan over medium heat, add a little olive oil followed by the shallot, garlic and chilli. Add salt and pepper and let it cook for a few minutes. Then add the spinach, sage, sun-dried tomatoes and grilled mushrooms.
Add the mustard and soy/oat cream.
Taste the sauce before mixing with the spaghetti.
Serve with toasted pine nuts.
Ingredients 125 g  of oyster mushrooms Nãm 240 mL buttermilk (we used cream) 200 g of flour 1 teaspoon salt, pepper, garlic powder, onion powder, smoked paprika, cumin Fryi...
Read more
On a summer night, at a get-together with friends, you've probably already snacked on Bulhão Pato clams and, perhaps, even wondered why they got their name! It is a typical dish of Portuguese cui...
Read more