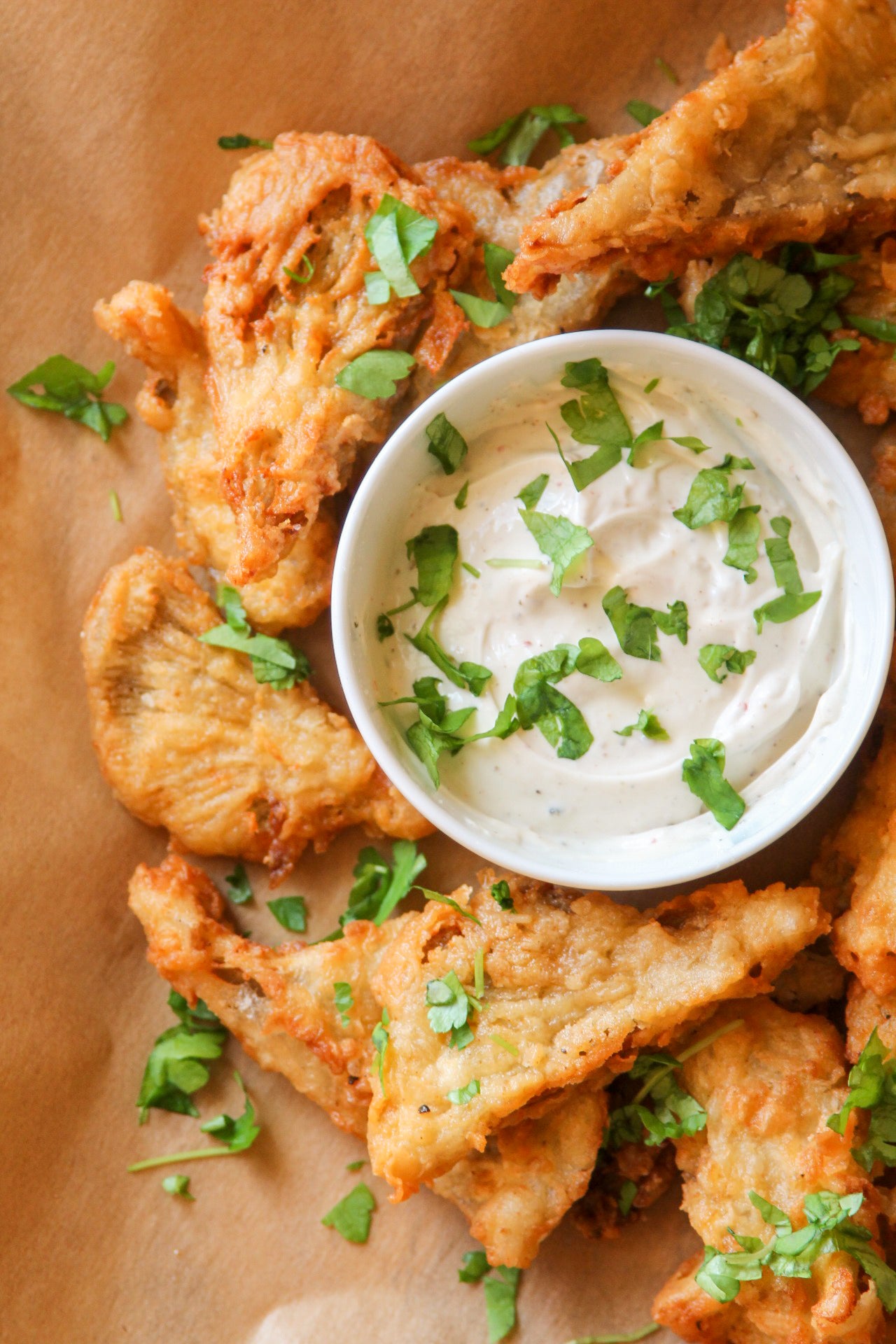 125 g

 

of oyster mushrooms Nãm

240 mL

buttermilk (we used cream)

200 g of flour
1 teaspoon salt, pepper, garlic powder, onion powder, smoked paprika, cumin
Frying oil
Preparation method
Mix the mushrooms with the buttermilk in a large bowl. Leave to marinate for 15 minutes.
In a large bowl, mix the flour and seasonings. Remove the mushrooms from the buttermilk (save the buttermilk). Dip each mushroom in the flour mixture, shake off the excess flour, dip once more in the buttermilk and then once again in the flour.
Put the oil in a frying pan and fry until golden and crispy!