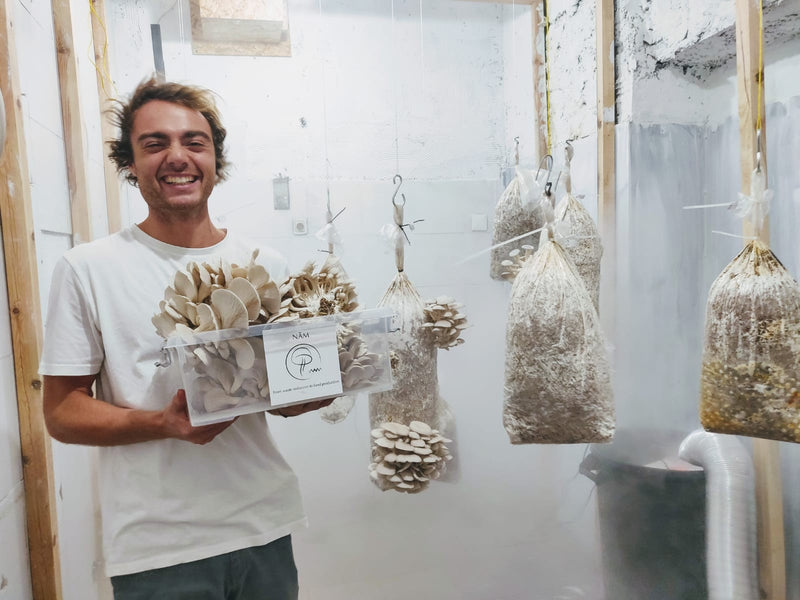 Hello
"My name is Natan and I created Nãm because I think that waste should not exist! We just need to look with different eyes and this becomes a new opportunity to generate value. This is why I decided to create a business model inspired by nature, because She, like Nãm, does not create waste and only uses what is locally available."
Discover the latest news...
1.
Tudo começa com grãos de café
2.
Adicionamos um bocadinho de água a ferver e transformam-se num delicioso café
3.
Em vez de acabarem num aterro a poluir o nosso precioso planeta
4.
A Delta recolhe a borra desperdiçada de café
5.
A Nãm transforma-a em frescos, locais e orgânicos cogumelos
6.
O desperdício da produção de cogumelos resulta num fertilizante orgânico e nutritivo para cultivo de frutas e legumes