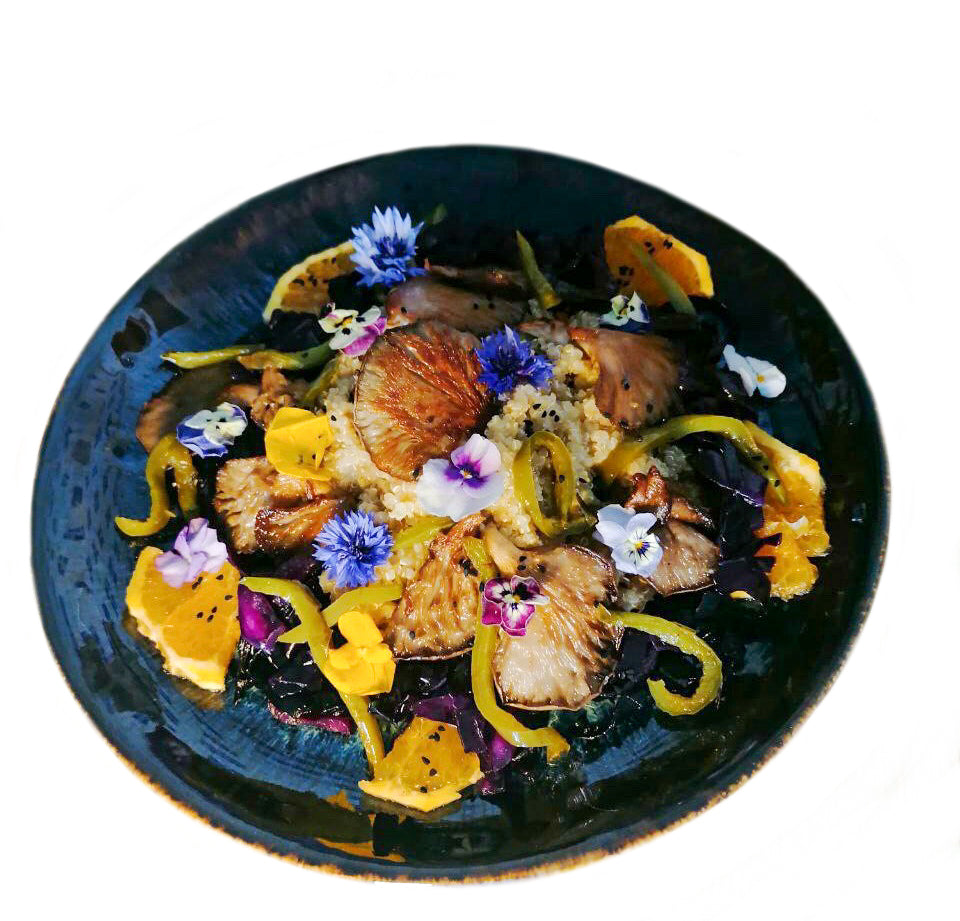 Summer Salad with Quinoa and Pleurotus
Delicious fresh salad for summer:
Quinoa
Purple cabbage
Pleurotus Nãm Mushrooms
Pepper
Orange
Mustard
salt
Oil
Lemon
Fresh thyme
Sesame seeds
Edible flowers
[Note: Quantities are adjustable, depending on your taste and the amount you want to make]
First of all, we cook the quinoa, following the normal cooking instructions. It would be ideal not to let it cook too long, so that it becomes loose.
While the quinoa is cooking, we take the opportunity to cut the red cabbage into strips, place in a bowl and massage for around 15 minutes, until it softens. After that, season to taste, we only used a pinch of salt.
Meanwhile, roast the pepper (the color you prefer) with salt and olive oil and other condiment(s) you like. When ready, cut into thin strips.
In a frying pan or griddle, grill the mushrooms without cutting or breaking them. We like them with just salt and olive oil, a little lemon juice and fresh thyme.
When the ingredients are all ready, it's time to make a beautiful dish, first placing the cabbage on the base, then the quinoa, a little mustard, then the peppers, mushrooms, sliced ​​orange, sesame seeds and edible flowers!
You can season it with other ingredients to your liking, add more seeds, dried fruits, goji berries, fruits, etc.
Enjoy !
Recipe by: Mafalda Martins