Article: Christmas Soup with Chestnuts and Dehydrated Mushrooms Nãm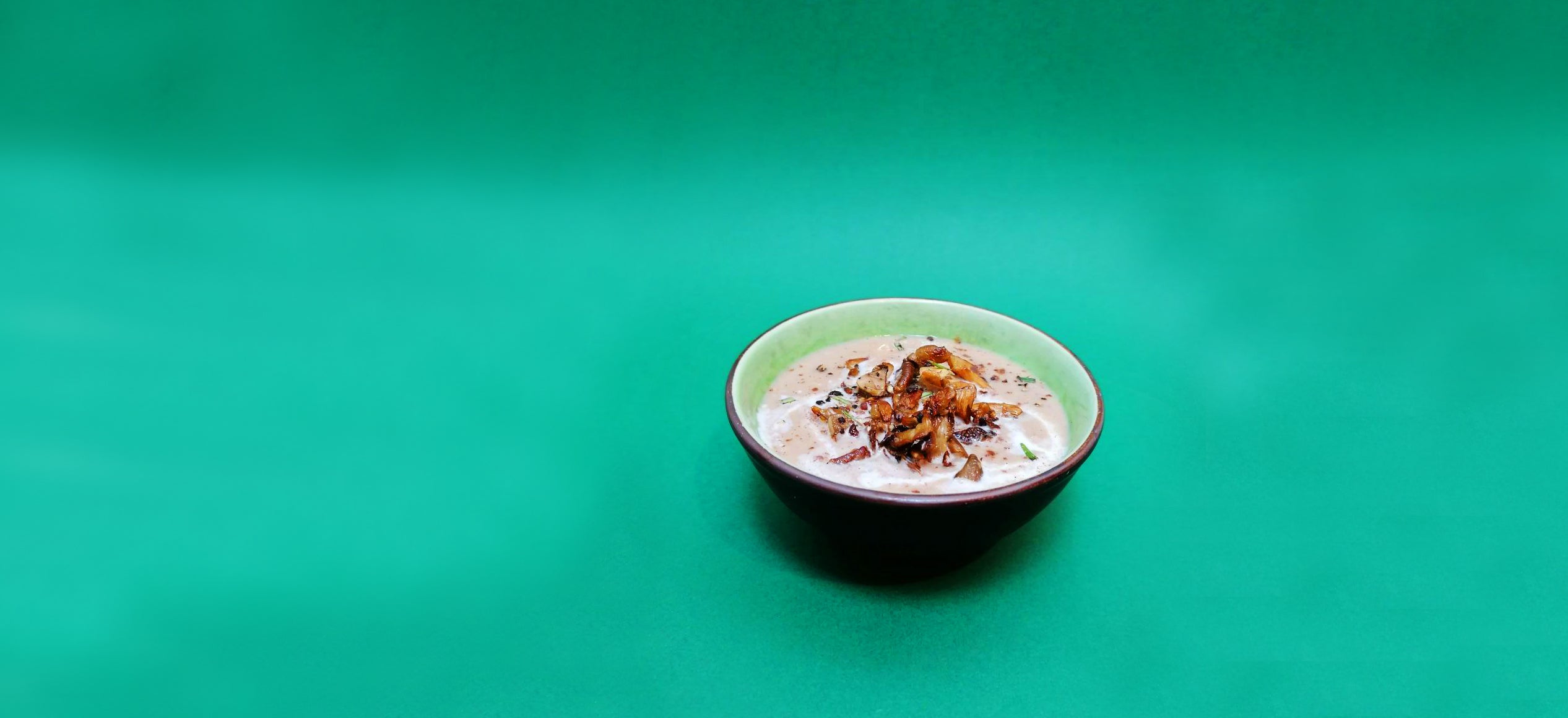 Christmas Soup with Chestnuts and Dehydrated Mushrooms Nãm
There's still time to surprise family and friends with this wonderful soup that tastes so good at this time of year. It is consistent and nutritious. And of course, very tasty.

For this soup you will need:

* Chestnuts
* Nãm dehydrated mushrooms (pleurotes and/or shitake)
* Coconut milk
* Salt
* Oil
* Fresh herbs and seasonings to taste

Quantities are to taste and depending on the number of people.
..............................

To begin with, it is important to cook the chestnuts in advance, giving them a cut before putting them to cook.

The mushrooms should also be placed in hot water for half an hour, in a bowl.

After the chestnuts are cooked, drain the water and let it cool.

As soon as you can touch them, you will have to remove the skin and place them in a bowl for later use.

Now drain the mushrooms and shred them a little. Cook them in a frying pan with olive oil and salt and other condiments you like (herbs such as thyme, parsley, coriander, black pepper, etc.) and a little lemon (zest or juice).

Place the chestnuts in a pan together with the mushrooms, gradually add hot water (you can also use the water in which the mushrooms were soaked to give even more flavor) and grind over low heat.

It is not advisable to add too much water, as we want the soup to have a creamy texture.

This is the time to add seasonings again (we suggest a little more black pepper) and salt if necessary.

Add the coconut milk, which should also be creamy, and blend a little more, until it is completely uniform.

Once you have it in the bowls, you can add toasted seeds and sautéed mushrooms to your soup if you have some saved, as well as more herbs on top.

Bon appétit and Happy Holidays! :D