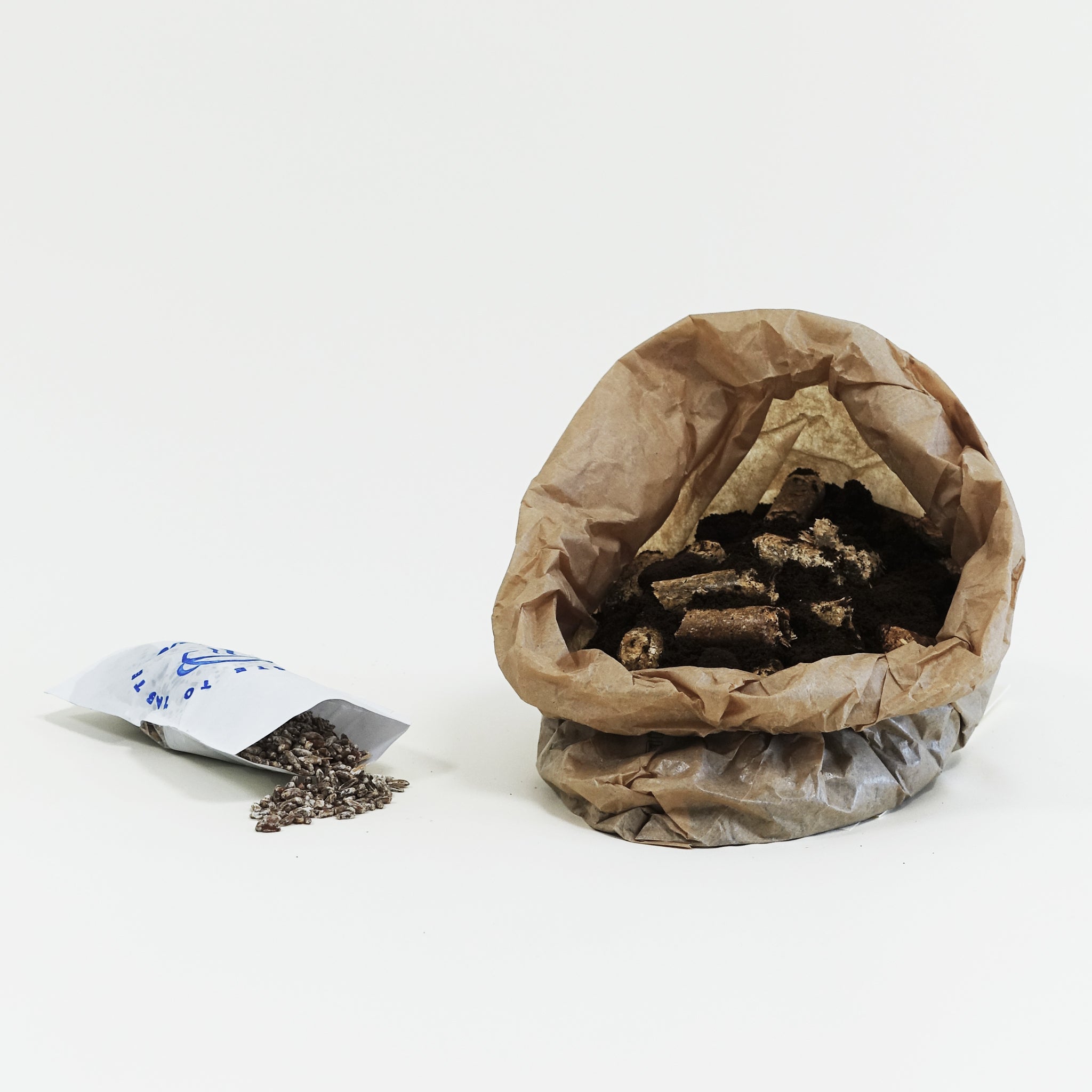 Refill for DIY Kit
Sale price

8,00 €
Regular price
(/)
Economia Circular
DIY
Homegrown
Local
Saudável
Vitaminas e Minerais
Zero Desperdício
Do you want to experience the true adventure of growing mushrooms at home? This "cocktail" of good nutrients is for you!
Grow your own Oyster mushrooms at home, using your coffee grounds as waste.

Choose options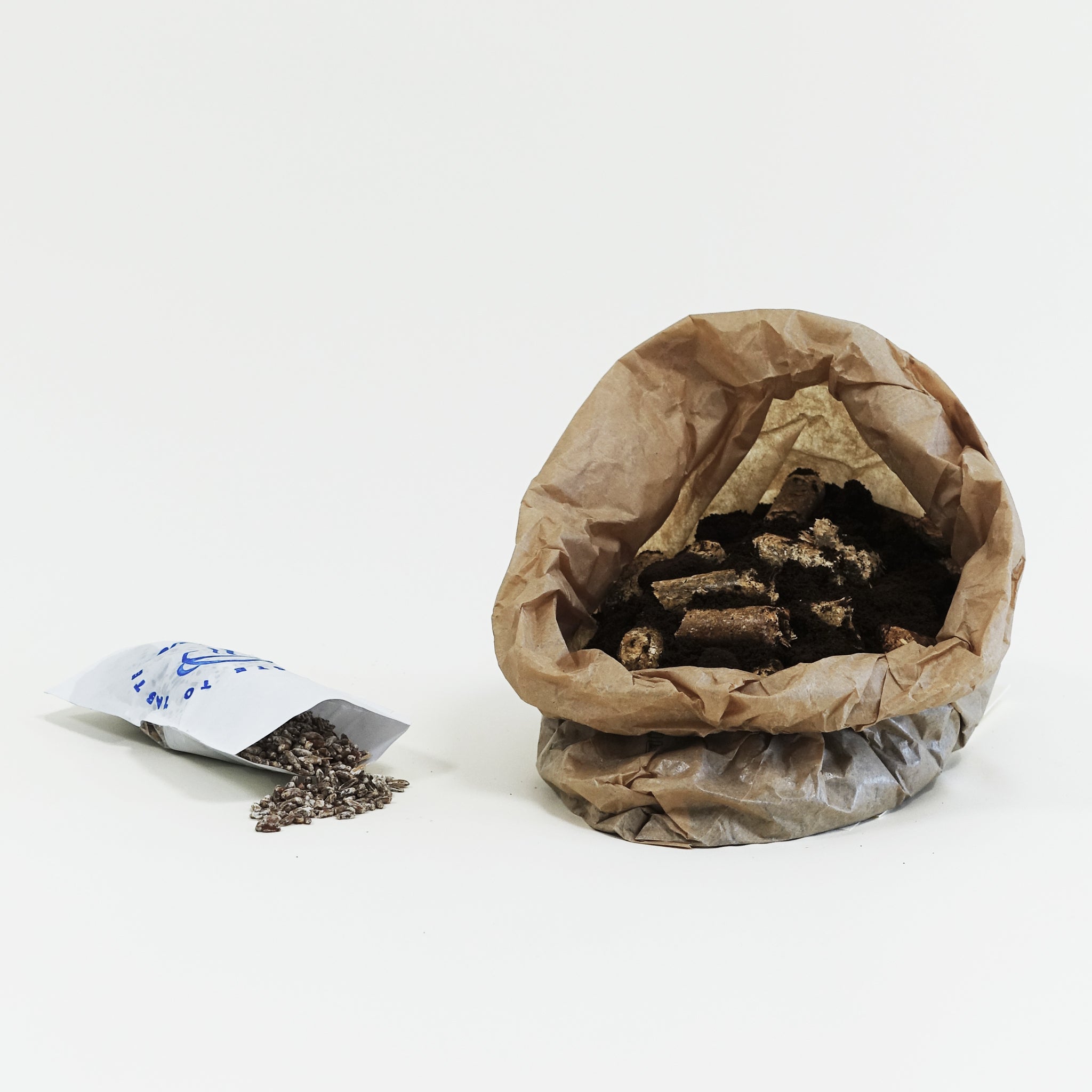 Coloca 1000 ml quantidade água a ferver enquanto preparas os seguintes passos:
1) Começa por limpar com álcool e um pano limpo o interior do teu balde e a tampa ou outro recipiente que vás usar para a tua produção caseira.
2) Adiciona ao teu recipiente, a mistura de pellets de palha e as borras de café que estão dentro do saco. Se quiseres podes adicionar as tuas próprias borras do café da manhã (consulta o FAQ).
3) Adiciona a água a ferver à tua mistura e coloca a tampa logo de seguida para evitar contaminações.
Nota: Cuidado que o substrato vai estar quente! Espera que a temperatura do substrato atinja a temperatura ambiente para poderes adicionar o teu micélio.
4) Quando a temperatura estiver a cerca de 24 graus C, adiciona o micélio e mistura tudo com uma colher desinfetada.
5) Volta a tapar o recipiente e coloca-o num local à temperatura ambiente, longe da luz solar, e espera pacientemente pelos teus cogumelos!
Se estiveres a fazer a tua produção nos baldes Nãm, consulta o FAQ do nosso Kit DIY .
1 saco com substracto com pellets de palha e borra de café seca e 1 saquinho de micélio.