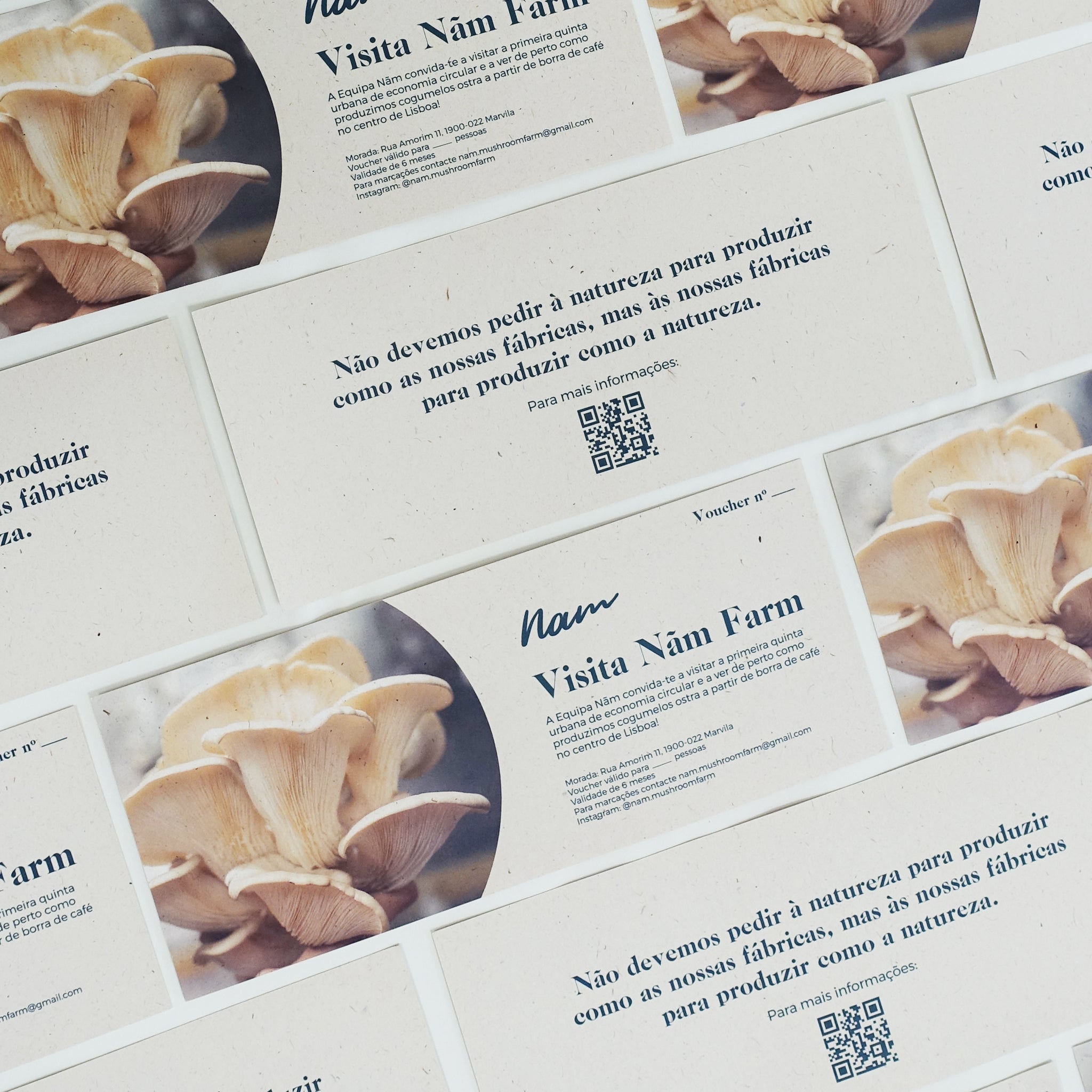 Visit Voucher
Sale price

17,50 €
Regular price
(/)
Economia Circular
DIY
Local
Saudável
A great gift to give!
Receive a voucher to visit our circular economy urban farm in the center of Lisbon (Marvila)!
We will accompany you through every step of creating urban mushrooms and talk to you about the circular economy.
You'll also be able to make your own DIY Kit with fresh coffee grounds and, last but not least, taste some of our delicious mushrooms ;)
Choose options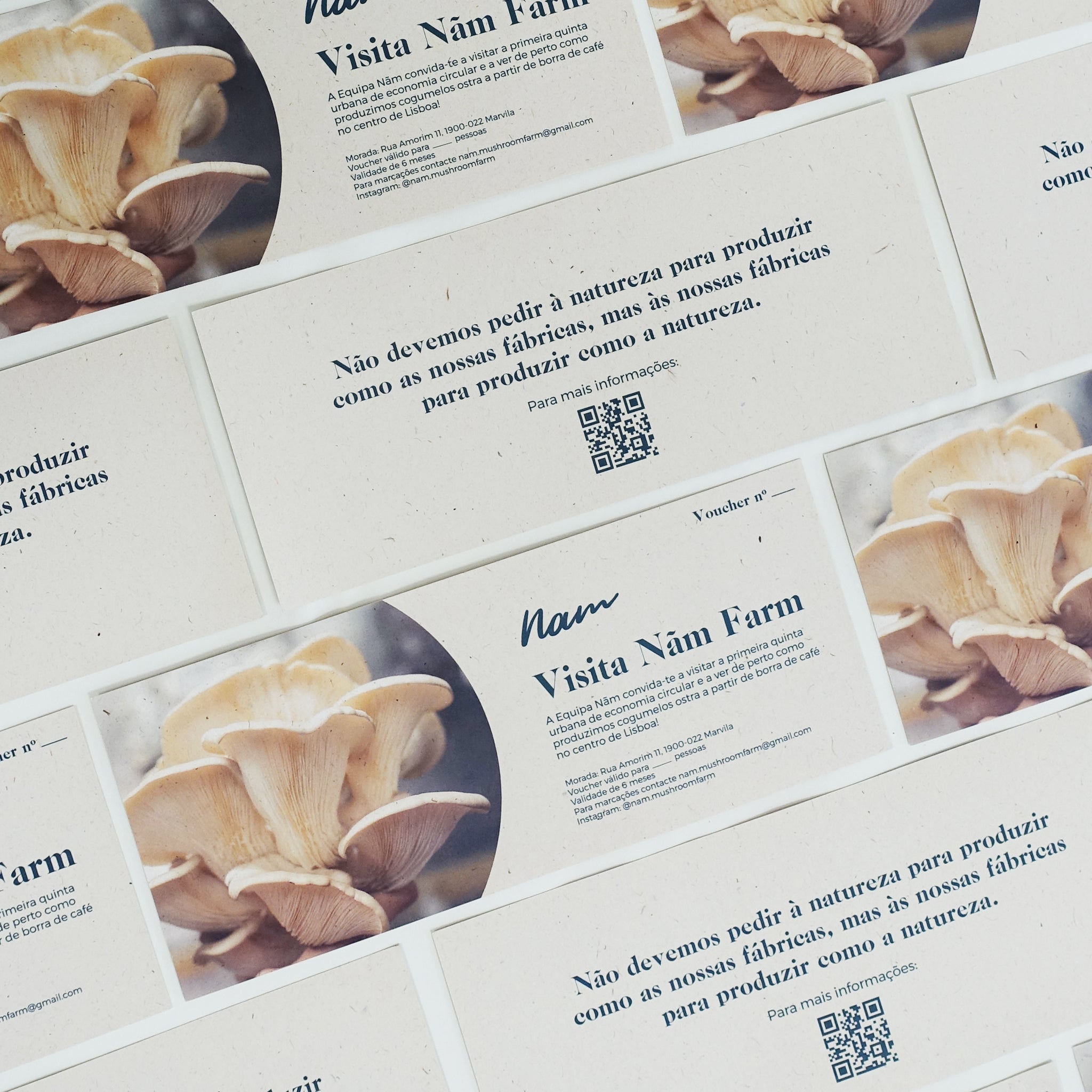 Depois de receberes o teu voucher, entra em contacto connosco.

Escolhe a data e a hora que mais te convém dentro das datas que temos disponíveis.

A visita inclui:
- um kit de cultivo DIY
- Cogumelo Ostra
- um café de boas-vindas
- uma degustação de cogumelos

Qual a validade do meu voucher?
O voucher é válido por 1 ano após a data de compra.

Não posso comparecer no dia que escolhi, e agora?
Se tiveres um voucher visita e tiveres escolhido uma data para o utilizar, e mais tarde não puderes comparecer, terás de nos informar com pelo menos 48 horas de antecedência que não podes aparecer, para que possas utilizar o mesmo vale noutra data; caso contrário, o teu vale será considerado como utilizado.

Qual a duração da visita?
A visita dura cerca de 1 hora.

Não quero o Voucher em papel, prefiro a versão digital…
Por norma, enviamos o voucher por correio apenas para Portugal e Ilhas, no entanto se preferires um voucher digital, deixa-nos uma mensagem antes de terminares a tua compra para o enviarmos por email.

Um Voucher em papel enviado para a tua morada ou um Voucher Digital em pdf enviado por email.