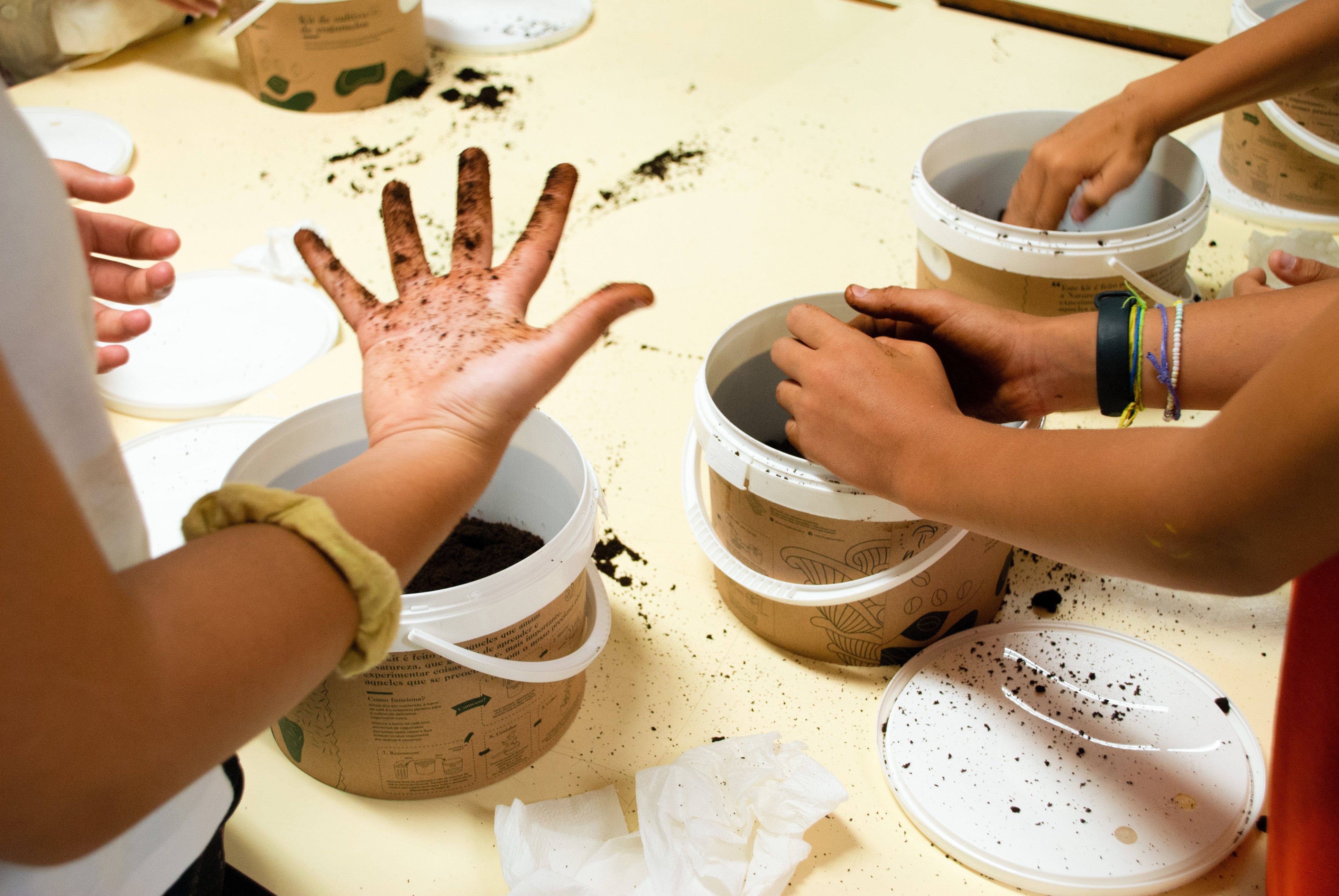 Children are the future.

Perhaps one of the most special things in life is observing a child's curiosity. Children tend to offer a different perspective; Because they don't yet know how everything works, the world around them seems different and exciting. Therefore, it is important to use this enthusiasm to teach children about the environment - especially the importance of protecting it.

At Nã m , we believe that educating children about environmental impacts is crucial to initiating change. That's why we love teaching young students about our mushrooms. We've found that kids tend to be more excited about learning about how it all works!

When we visit schools to teach students about Nam , we divide it into parts.
First, we explain the circular economy, the first step to reducing waste. Then we tell you step by step how we work with Delta to grow our mushrooms. Finally, we explain our system's impacts on the environment, including how we offset carbon emissions by reusing coffee grounds when producing mushrooms.

After we talk to them about the process, we let them experience it for themselves. They start by using the DIY Grow Kit , mixing coffee grounds and mycelium so they can grow their own mushrooms. This is your favorite part; Interactive activities help spark conversations and questions!

By helping children understand the impact of the products they consume, we show them that they can work for change on an individual level. According to UNICEF, it is important to focus on solutions when talking to children about environmental issues.
Our mushrooms show them that people are working on making sustainable changes at a larger level.
We hope that our mushrooms will not only teach children about the process of growth, but also inspire them to work for change themselves. We hope that others start thinking about nature and the importance of its preservation.
Who knows, maybe they will grow up to one day become innovators themselves!
Written by Remi Moeller.
THE NÃ M Cascais is launching a new network of urban farms based on the circular economy. It is right in the center of Cascais, and in a historic place with a strong identity, that we now make...
Read more