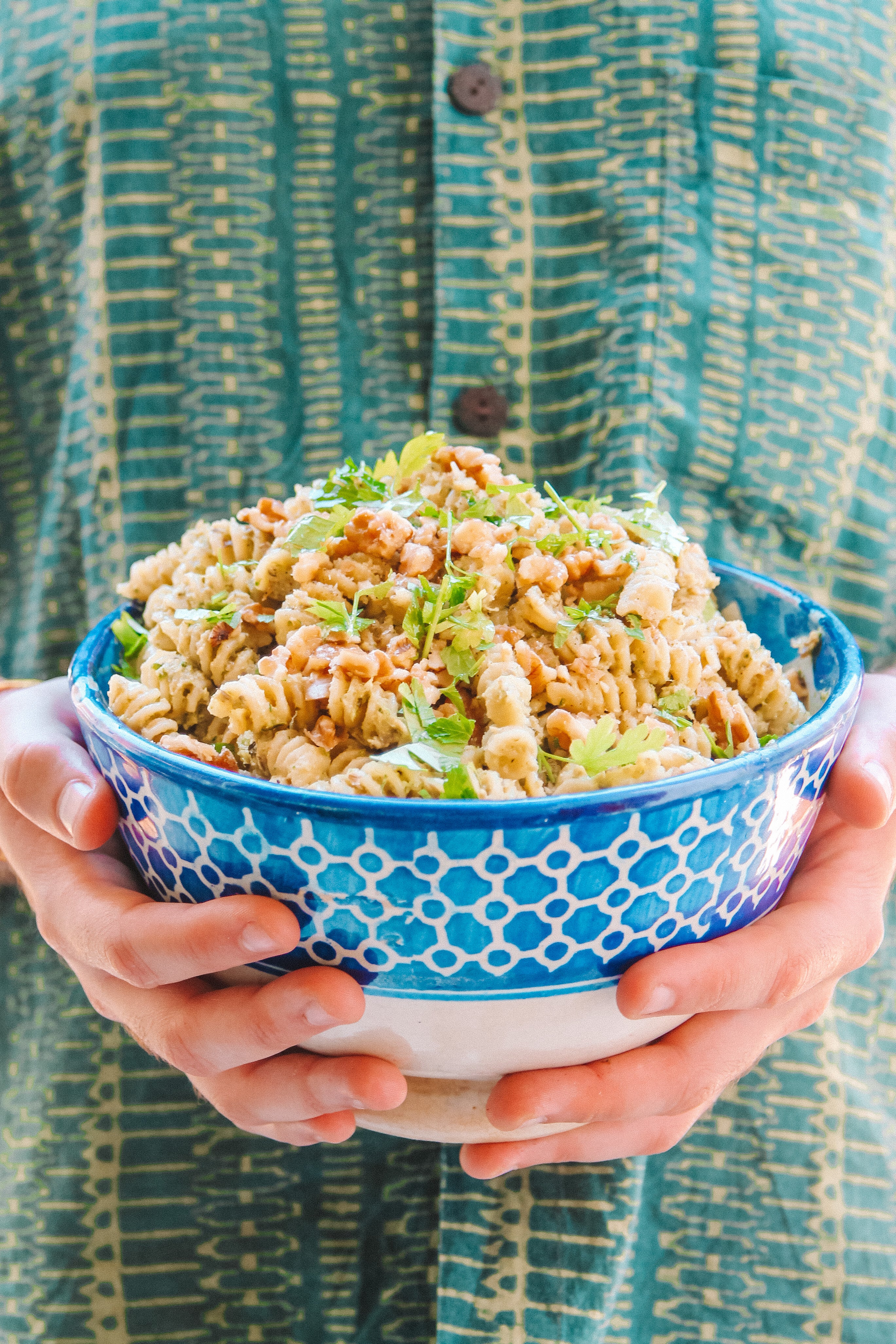 Pasta with mushroom pesto
Here we are again for a new recipe! With mushrooms, of course!
As you may have already noticed, we like to make quick and easy recipes - but always delicious!
Who doesn't love a good pesto? With pasta then, there is no better combination! We decided to add our mushrooms to the traditional pesto base and we couldn't have been happier with the result!
Fresh, tasty and easy to make, you can have this dish on the table in just 30 minutes!
Ingredients
- 500 gr of paste
- 500 gr of Nãm Mushrooms (Oyster)
- 100 g of fresh parsley (or any other green leaf such as basil, carrot,
etc.)
- 100 gr of parmesan
- 100 g of almonds (or any other dried fruits)
- Extra virgin olive oil
– 2 teaspoons of apple cider vinegar or some lemon zest
- Salt and pepper
Preparation Method
1. Put a pan of water to boil for the pasta and a frying pan with a little butter to cook the mushrooms.
2. Meanwhile, place all the pesto ingredients in a bowl.
3. Grind all the ingredients with the help of a magic wand.
4. Add salt to the water and add the pasta.
5. Drain the paste, but keep some of the water to help soften the pesto and obtain the desired consistency.
6. Add the pesto and serve with parmesan, pepper and a little olive oil!
Bon appétit!
Are you running out of time or just don't feel like cooking? This carrot and mushroom cream is a miracle solution! We are huge fans of soup because it is healthy, quick to make and tasty! Forget p...
Read more
Easter Cookies: Rough Mushrooms
Easter is just around the corner, and we are already inspired! 😃 That's why we thought of sharing this recipe for Crude and Sweet Mushrooms with you! 😜🍄 Yes! They are mushroom-shaped cookies! To m...
Read more